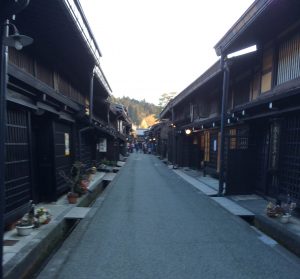 Hello, this is Takayama Ninja House.
We are located in a conservation area in one of the few historic towns remaining in Japan.
It takes only a 5 minute walk to Takayama's most famous street
"Sanmach-St."(see photo above) !
Here you can feel the tranquility of the surroundings, listening to the ring of the temple bells.
We have Free transfer when you do check-in, it means
"No need to bring your luggage to Old town Area".
Ninja House is special –  enjoy the atmosphere of this unique guest house in Japan.
※Now having Covid measures in this house, we are operating only western style room with Tatami mat in few days in a week. We are preparing to restart from March/2023, The reservation will start from Oct/2022.